Archive for July 1, 2010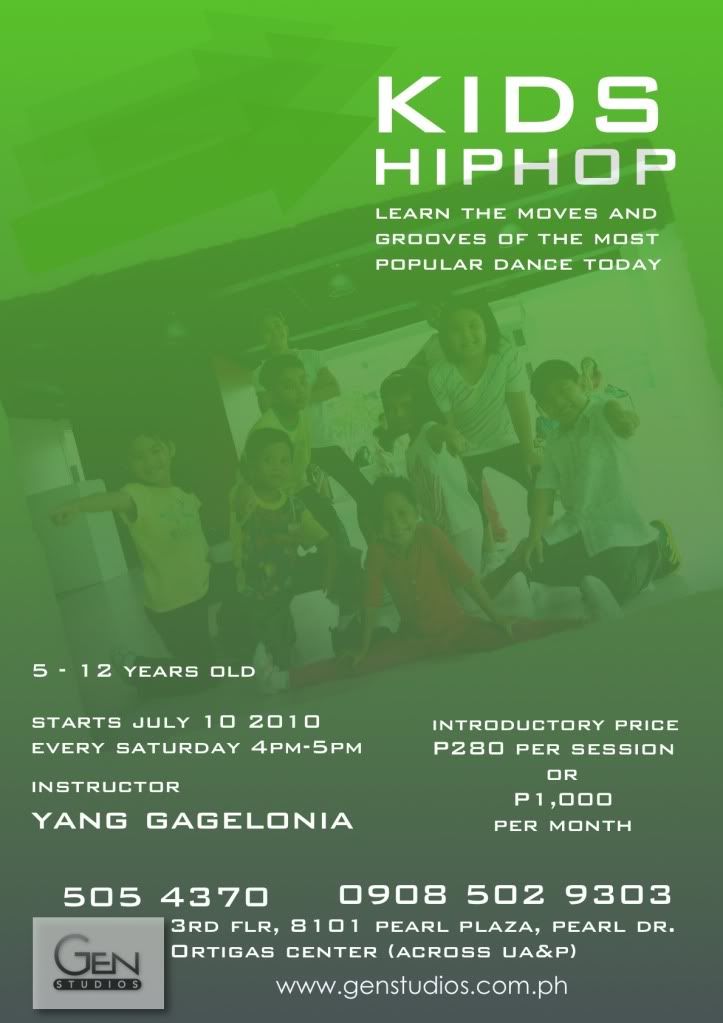 .
.
Hi everyone,
.
It was brought to my attention that most of you have busy schedules and cannot avail the Unlimited Class.  So we now have a Dance Training only price!  For just P1,200 per month, you get 4 Hiphop Dance Training from the best hiphop teachers in the country.
.
Starts July 6.  Enroll now!
.
Beginners Hiphop (JMasta) – Tuesdays 6:30pm
Intermediate Hiphop (Cheska) – Saturdays 2:30pm
Kids Hiphop (Yang) – Saturdays 4pm (P1,000 per month only)
.
plus 2 new classes:
.
Mixed Hiphop Beginners/Intermediate (Cheska) – Wednesdays 6:30pm
Absolute Beginners: Hiphop 101 for Adults (Reo) – Thursdays 6:30pm
.
Unlimited class still available for P3,000 per month (includes dance classes, kaebo and yogilates).
.
Pls don't hesistate to contact me for more info.  Let's dance!
.
Life is a dance!
Kind Regards,