Archive for July 13, 2009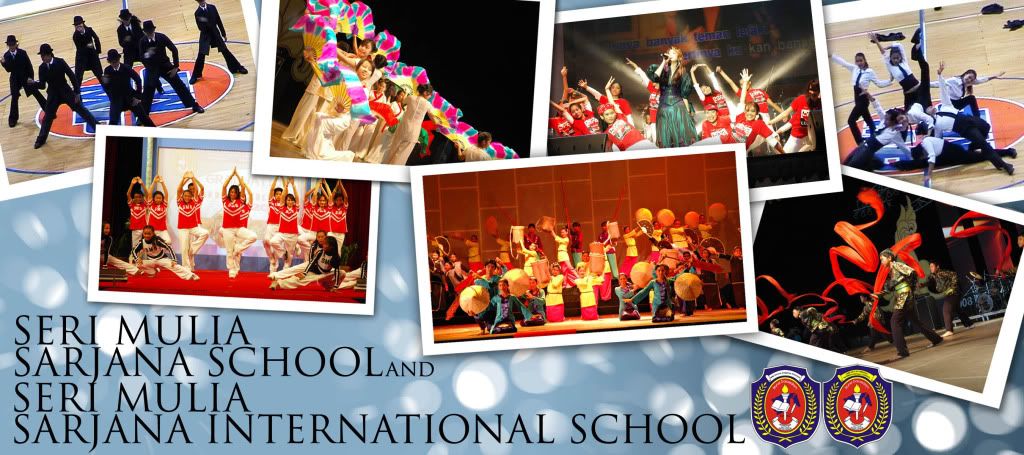 Seri Mulia Sarjana School, established in 1992 is among the more progressive schools in Brunei Darussalam. It is a private independent, non-sectarian, co-educational school, which takes pride in its demanding yet well-balanced academic programme. The school's three division (Pre-School, Primary and Secondary ) work together to establish a cohesive and sequential curriculum.
Seri Mulia Sarjana International School, established in 1998, caters to the needs of the expatriate community in Brunei Darussalam that aims to instill the finest academic knowledge and skills, proper social values and more importantly tolerance for diversity.  A truly global community with students coming fro over 28 different countries.
We would like to invite qualified and proactive candidates to apply for the following position for School Year 2010 :
DANCE TEACHERS
Requirements
A degree in an appropriate field of study from a recognised university.
Experience in performing, teaching, training and choreography on various dance styles is preferred.
Candidates who have combination of qualifications and experiences for the above mentioned subjects and possess the ability to teach other subjects will have advantages.
Starting salary for the above mentioned position will be in the range of P45,000 – P76,000 pesos per month depending on the qualifications and experiences.  (There is no income tax in Brunei Darussalam).
Interested applicants are requested to submit their curriculum vitae (CV) and application letter together with a recent passport size photograph to :
The Human Resources Department
Seri Mulia Sarjana School
No.768, Kg. Jangsak, KM 11, Jalan Gadong
Bandar Seri Begawan BF2720
Negara Brunei Darussalam
Email : hr_recruit@smsarjana.edu.bn
Closing date : 31st July 2009
Please visit our web site :