In the Middle: The Orange Dance Studio
Orange is more than just a dance studio..
it's a home, a family, a way of life..

iba't-ibang tao, iba't-iba ang gusto;
iba't-ibang kurso, iba't-iba ang grupo;
iba't- iba ang hilig, iisa ang himig;
iba't-iba ang sinasayaw, iisa ang sinisigaw;
sama-samang nagtutulungan;
sama-samang naglolokohan;
sama-samang umiiyak;
sama-samang nagagalak;

manalo man o matalo, magkakasama tayo!!!
ito ang tatak ORANGE DANCE STUDIO!
———————————————————————–
About ORANGE DANCE STUDIO


ORANGE DANCE STUDIO's objectives are to bring out the best in a dancer's ability to dance – an art that stimulates both the body and the mind; to challenge the dancer's capacity to move and execute a given choreography in all versatility; to teach quality dancing with adherence to the exact, existing choreography of a particular artist/s or dance/s that are originally choreographed at the studio; and to top it all, to use the studio for the purpose of reaching out to people for the advancement of the kingdom of God.
Previous and Current Teams Under
the Choreographers of
ORANGE DANCE STUDIO
High Schools
Colegio de San Lorenzo – CSL Dance Troupe
Colegio de Sta. Rosa Makati – Phat Gurlz Crew
Don Bosco Technical College Mandaluyong/Sta. Mesa – Fusion Force
Don Bosco Technical Institute Makati – Extreme Unit
Lourdes School of Mandaluyong – Ground Zero
Miriam College – Sayawatha
St. Paul College Pasig – SPCP Street (now Terpsichore)
St. Theresa's College – STC Dancestream
Colleges and Universities
De La Salle University Taft – Cadence Uprockin' Crew
De La Salle University Taft – Synergy
Don Bosco Technical College Mandaluyong – Ampli-Tude Crew
Informatics Antipolo – Informatics Dance Troupe
Mapua Institute of Technology Makati – Mapua Makati DanceCom
Miriam College – C*CATT Street Dancers
St. Paul University Manila – Paulinian Dance Troupe
Thames College Quezon City – Thames Group
University of Asia & the Pacific – I-SA Dance Troupe
University of Santo Tomas, College of Architecture and Fine Arts – UST CAFA Dance Troupe
University of Santo Tomas, College of Science – UST Science Dance Troupe
University of Santo Tomas, College of Nursing – Nursing Dance Troupe
University of Santo Tomas, Faculty of Arts and Letters – AB Footworks
University of the East Ramon Magsaysay – Insignia
University of the Philippines Diliman, College of Engineering – UP Diliman Cursor
University of the Philippines Manila – Indayog Dance Varsity
Companies
Accenture
Advanced Contact Solutions
HSBC Serendra
IBM Business Services
IBM Philippines
IBM Solutions
Legacy International – Elite Gymnastics Girls
Miriam College – Pre-School Faculty
PhilAm Life
Sun Life of Canada Makati
Telus International Philippines
Trend Micro Philippines
Union Cement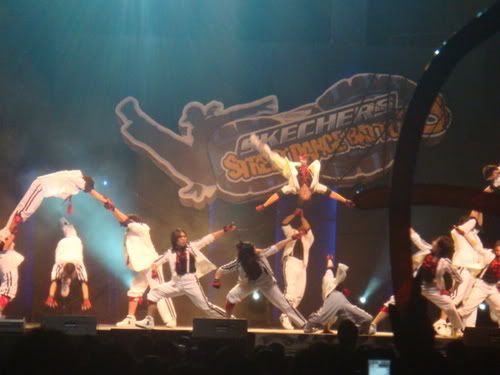 ORANGE DANCE STUDIO
Summer Dance Funshop


Year 2002 – All For Janet
Year 2003 – Sigaw, Galaw, Sayaw!
Year 2004 – Orange… In The Groove!
Year 2005 – Orange: Props Division
Year 2006 – Black Edition
Year 2007 – K.I.S.S.: Keepin' It Street Style
Year 2008 – University of HipHop: Old Skul vs New Skul
ORANGE DANCE STUDIO
Contact Details

Orange Dance Studio
Instant Messenger ID:    ods_ym
Address:    #5 Brixton Street Brgy. Kapitolyo Pasig City, NCR 1603
Home Phone:    381.18.08
Mobile Phone:    0922.275.45.88
Web Site:    http://orangedancestudio.net