Archive for October 10, 2008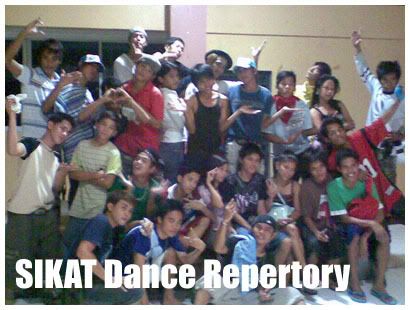 I first saw this dance group in Maximum Groovity 4 and they were able to stick because of their unique dance routine. Anyway, I was in luck that Mr. Nash of the Sikat Dance Repertory was an avid viewer of the blog and so gathering information about them was easy.
According to him, the group was formed to compete in amateur dance contests until they discovered in one of their performance by the city of Taguig. And so they created a new routine and was supported to compete in the 16th Philippine Travel Mart (a national folk dance competition) which they eventually won. Their passion and dedication for dance earned them the rights to be Taguig City's resident performers. They were then asked to perform folk dances in the government's events. The ride was as fun and fruitful as it could get until internal and financial problems surfaced. This caused the group to disband (last year) and was re-established this July. Sikat Dance Repertory now has a new look with new set of members coming from various groups in Taguig.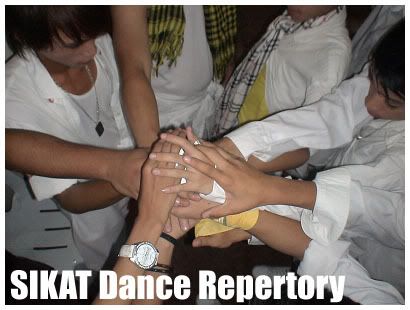 Sikat Dance Repertory trains its member in contemporary dance. They create unique mix of anything from Folk Dance to Hip Hop to Ballet to Jazz etc… The mix of two genre creates their own flavor of artistry. S.I.K.A.T. is also an acronym for "Sama-samang Iindak, Kakamtin Ang Tagumpay" (Together we dance, to reach the success)
Sikat Dance Repertory – Isang Bangka
Sikat at Maximum Groovity 4