Archive for September 29, 2008
And by the blog post title, we do not mean that we're putting the under the spotlight. Last September 27, 2008 Avalanche's Production's Strut 'em for the Kids competition invited Unschooled to dance in their event. Yeah, I'm one of those who haven't seen them perform yet. I'd leave the comments to you guys. I'd say they're pretty good. Enjoy!
GROOVETV is thrilled to announce the arrival of WORLD SUPREMACY BATTLEGROUNDS International Championship in Sydney. The best of the best dance groups from Australia, New Zealand, Japan, the Philippines, Singapore, Malaysia and Korea will battle it out for the World Supremacy BATTLEGROUNDS titles on December 6 – 7, 2008.
I'll soon be updating on the recently concluded qualification round of the GROOVE WSB Visayas. Anyway, here's a little update of the GROOVE WSB Luzon Qualifiers, well not really an update but just a follow up video of Pinoy Hip Hop (the crew who ranked first in the Luzon leg).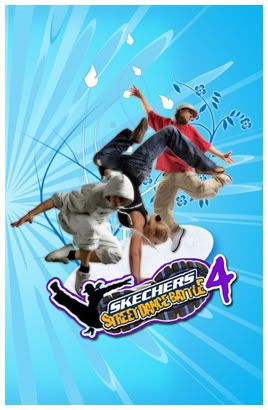 Here are the list of teams that qualified in the High School Division (September 27, 2008)
1st: Indak (Ataneo)
2nd: Sayawatha (Miriam)
3rd: Dance X (Xavier) and Hataw (Claret)
Only 8 teams (dlsu, uplb, ue, ama calamba, umak, trace, psba, and earist) competed for a ticket to the finals in the college division last Sunday (September 28, 2008) in SM San Lazaro.
1st: La Salle Dance Company-Street
2nd: UP Los Banos Street Jazz
3rd: UE
Congratulations to the teams who qualified!