Archive for September 25, 2008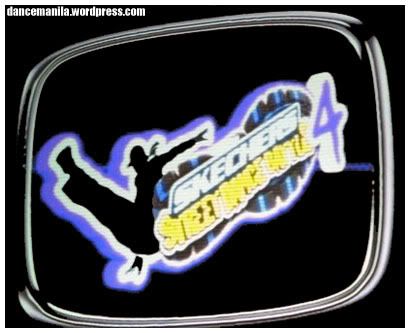 A lot of things happened in our local dance scene last September 20, 2008 and one of them is Skechers Dance Battle Year 4 Kick-off Party! The night was really something (it started around 9 o'clock-ish) as you'd see a lot of the crews/groups from various schools attended. Man it was like a total hip hop fashion galore right there. You could really see the different hip-hop-ish get-up from those who attended. The event was hosted by JC Cuadrado and performances from Jimmy Marquez[sp]?, UP Street Dance Club and Sandwich.  Skecher had their annual Streetstyle and Street Dance Battle. The night got loads of cyphers going on (I'll be uploading them soon, promise!). Gotta check out the UP StreetDance Club's performance, man they're as sick as ever! (You can click on the picture to be redirected to the vid or check out the one below.
And of course, here's a shot of the annual Street Style. I gotta say, there's this two dope guys just wearing plain tees, and shorts in there and man I'd say it tops it all! Props to whoever those two are.
I just saw this new article from Risen Magazine and man, this new online magazine is smokin' Check out their write up on the Philippine Allstars:
For few short days this summer hip-hop America got served. It was introduced to something much of the hip-hop world already knew: the Philippine All-Stars are the world's best.

Take notice America, there's a new definition of what it means to "represent." With their gritty urban style and mind-blowing choreography the All-Stars showed up on our national stage and rocked-it all the way to another world title at the World Hip Hop Championships in Las Vegas this summer. While Rapper Nas is proclaiming that "hip-hop is dead", and that might be true in Queens, the Philippine All-Stars showed-up like Doctor Frankenstein re-animating the impossible all the way to another world title.

Yeah, they're for real.
The article's written by Matt Marquez btw. The Philippine Allstars has yet to stop from being close to amazing. Much love to all our brother back there in Risen Magazine for featuring the Allstars (they'll be in the cover of their January 2009 edition). Keep on inspiring people Allstars!