Archive for September 22, 2008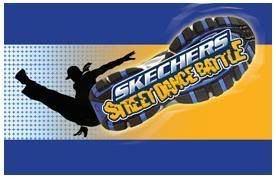 Last September 20, 2008 was the Skechers' Street Dance Battle Year 4 Kick-off party. The night started at around 9 o'clock-ish and pretty much a lot of the crews/groups from various schools attended. Man it was like a total hip hop fashion galore right there. You could really see the different hip-hop-ish get-up from those who attended. The event was hosted by JC Cuadrado and performances from Jimmy Marquez[sp]?, UP Street Dance Club and Sandwich.  Skecher had their annual Streetstyle and Street Dance Battle. I'll be uploading the vids of the event soon. Do keep checkin' Dance Manila. While you're at it, why don't you take time to scan around the blog site some more! Peace!
Okay, some more on the Philippine Allstars (other than having cool new shirts). They performed last September 14, 2008 in Singapore. Hip Hop Generation invited them along with International Rap Breakthrough Artists Modenine and Terry tha Rapman. The event's hosted by Freaky Z with Special Appearances of the Filipino Dance Club, Fantastic Kidz and Fantastic Four. Photos of the event to follow. Here are a few vids from the event.
Some sort of summary of what had happened:
Love in this club Performance
Yes, there you go! The Love in this club routine is the same one they performed in their victory party. If you haven't seen it yet, check it out. It's really nice.
Haven't you guys heard that too much of something is bad enough. Haha. Yeah, you probably have guessed it right, I'm just a bit lazy to get something going. Actually, I'm a bit pissed because I can't find the fire-wire for my video cam. I'm supposedly be uploading some vids from the Skechers 4 Kick-off party. Anyway, be expecting them on the next two or three days.
Okay, so what I have right now is the girl from Oprah, Charice, in some Celine Dion concert. My mom likes to sing along with this song so hell, ima post it. Seriously, this girl got game. Be sure to not skip Celine Dion's introduction, man, Charice really is inspiring. Just goes to show how talented Filipinos (yes! even if I try hard to talk in english-slangish-thing I forbid myself from calling Filipinos – flips or something like that) are and that their skills and capabilities are at par if not better than the rest of the world!
Here we go!